Our Location
2240 SE Hawthorne Blvd. Portland, OR 97214 Our Contact Information Phone: 503-714-1198
Click Here to Email
Our Front Desk checks studio voicemails and emails Monday through Friday.
Best of 2019 Portland: Music and Performing Arts School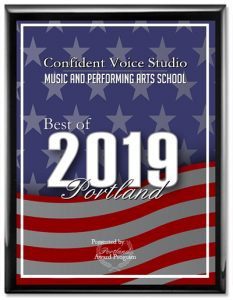 Raving Fan Reviews
Terrific job connecting with my son
My 10 year old son started taking piano lessons with Deanna Maio at Confident Voice Studio a couple of months ago, and she has done a terrific job connecting with him and helping him advance his piano practice. We highly recommend Deanna!
Carissa H.