For You, We Recommend…
Music Fun Safari
Music Fun Safari teaches 4-6 year olds rhythm, tonality and other music fundamentals through games and fun lessons…
all themed around the animals kids might encounter on a REAL safari.
Kids learn:
Basic rhythm
Tonality
An introduction to note reading
Sol-Fa singing
Ear training
In classes your child will:
Sing
Move
Play instruments
Play music games
All learning materials provided and there are no practice requirements or required instruments at home.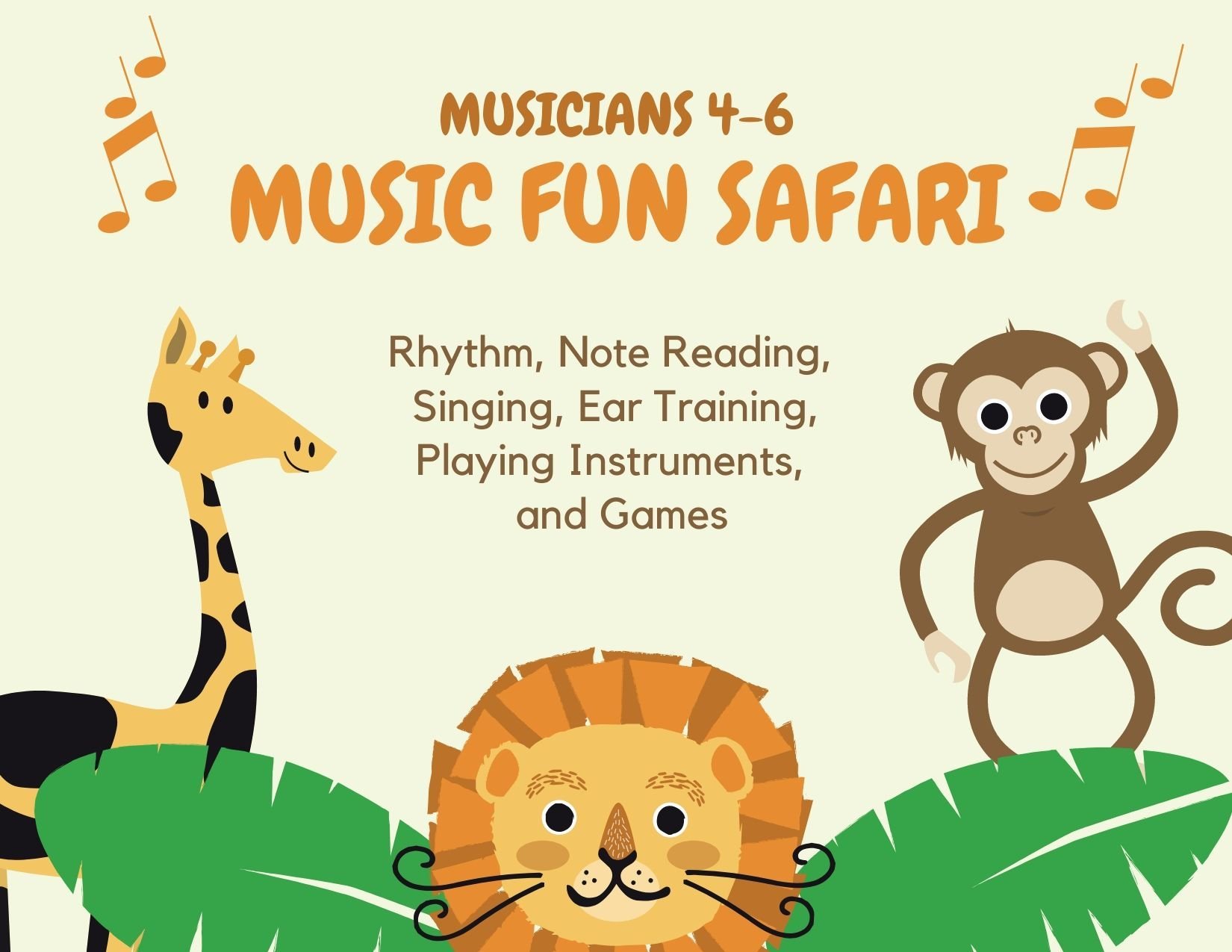 Frequently Asked Questions:
What Is Class Like?
Each class includes vocal exercises, some training or a tip to improve your musicianship or performance skills, and individual coaching time so you can improve your performance.
What Do I Get?
You will get everything you need to succeed. Including:
Weekly classes, limited to 6 musicians
MP3 recordings of songs to sing at home (optional)
Worksheets and fun activities to support learning
Access to your teacher between lessons, whenever you needed
Your own Confident Voice Studio notebook to keep all their materials organized.
Can I really learn in a group class?
Yep. You sure can. Small group classes are great for beginners (or those coming back to voice after a break)
You'll actually learn faster in group classes because of the interaction, the questions you wouldn't have thought of but someone else did.
Plus you'll gain confidence and learn performance skills and reduce stage freight faster because you get to practice performing in front of other students who are positive and encouraging.
Am I Locked Into a Contract?
Nope. We don't do contacts. Your membership is month to month. Just cancel anytime. We ask for 30 days notice so we can wrap up any projects we're working on with you and to make sure you have what you need to continue your journey and not lose what you've gained. 
I still have questions!
We'd love to help you have the answers you need to make a clean yes or no decision. Just contact us here and we'll be in touch by text ASAP.