For You, We Recommend…
Piano Jam
Click here to schedule your no-obligation, introductory class 
Piano Jam is a small group class that teaches musicians how to play the piano in a performing, all-keyboard rock band! 
The program makes playing the piano ​fun and easy ​giving kids a sense of ​instant success and accomplishment.
The
program
combines
traditional
and
contemporary
teaching
methods
allowing
musicians
to
easily
play
pop
songs. 
And
 each week is like 
a
jam
session
with
 their classmate 
friends.
Each class can accommodate both the complete beginner and the advanced student.
Piano Jam inspires musicians to push themselves and experience success on their own terms.
All learning materials provided.
And small class sizes mean each student gets the benefit of playing with others, making friends, and personal attention.
Click here to schedule your no-obligation, introductory class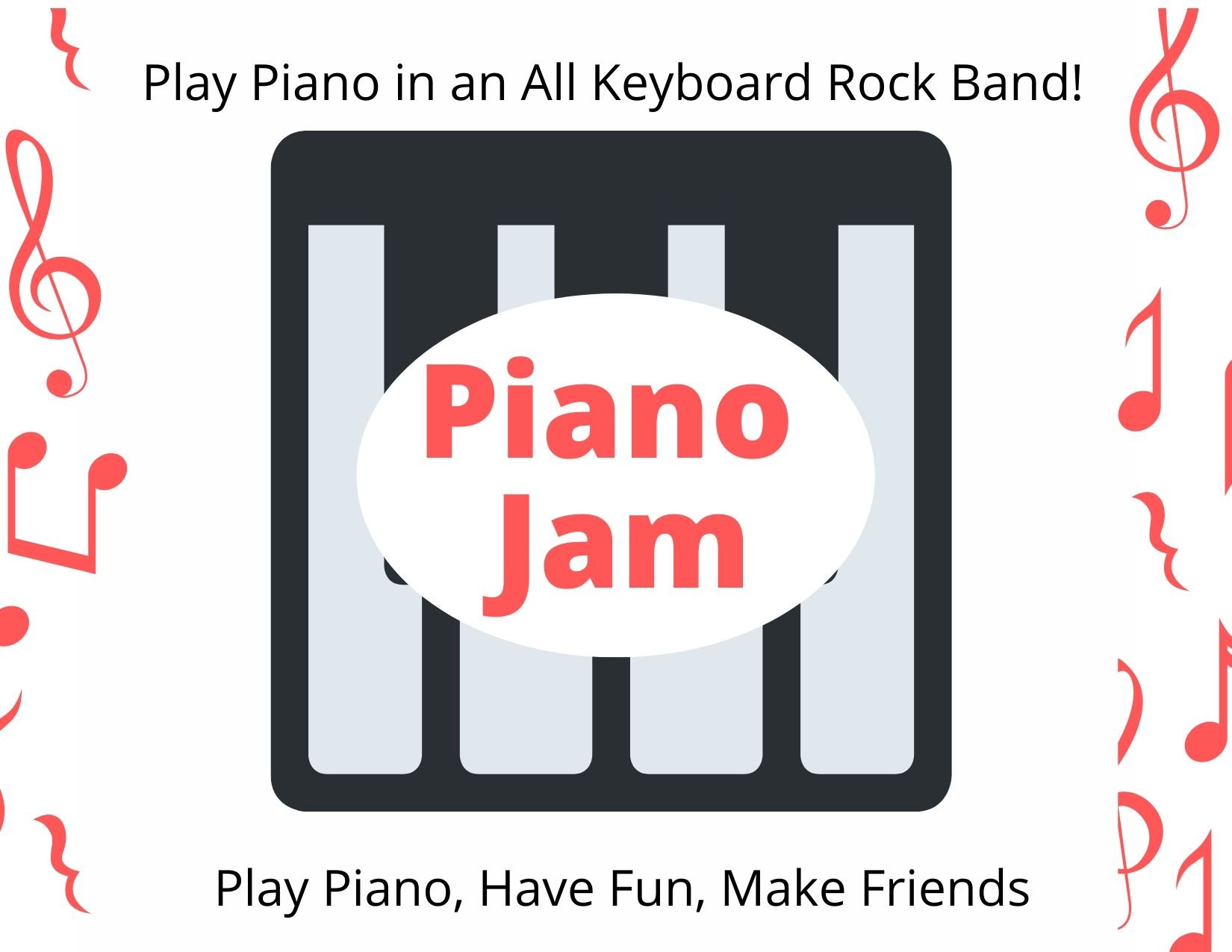 Frequently Asked Questions:
What Is Class Like?
Each class includes playing individually, playing together, laughing and having fun while learning and improving your performance skills while playing in an all keyboard rock band. 
What Do I Get?
You will get everything you need to succeed. Including:
Weekly class, limited to 6 musicians
Sheet music and MP3 tracks to play along with at home 
You can access your teacher between lessons, whenever you needed
Your own Confident Voice Studio notebook to keep all their materials organized.
Can I really learn in a group class?
Yep. You sure can. Small group classes are great for beginners (or those coming back to voice after a break)
You'll actually learn faster in group classes because of the interaction, the feedback from your peers, the questions you wouldn't have thought of but someone else did.
Plus you'll gain confidence in performing faster inwhile having a blast. You'll learn performance skills and reduce stage freight faster because you get to practice performing in front of other students who are positive and encouraging.
Am I Locked Into a Contract?
Nope. We don't do contacts. Your membership is month to month. Just cancel anytime. We ask for 30 days notice so we can wrap up any projects we're working on with you and to make sure you have what you need to continue your journey and not lose what you've gained. 
I still have questions!
We'd love to help you have the answers you need to make a clean yes or no decision. Just contact us here and we'll be in touch by text ASAP.