Sing! Glee Club
Ages 6-12
Voice, Musicianship and Performance For Young Vocalists
SING! Glee Club allows students to gain skill in three primary areas: voice training, musicianship and performance increasing learning, confidence and FUN.
In weekly classes, young singers, will not only have fun learning about singing and music, but together they will become more confident performers.
And every 12 weeks students can perform at our Performance Parties.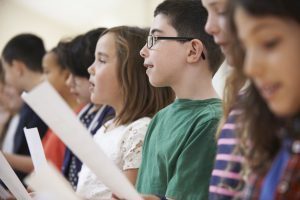 Each class includes:
Fun music and singing games

Music and movement exercises

Vocal exploration

Music theory

Singing fun and educational songs

And more
With small class sizes, participants get a quality learning experience, plus plenty of individual attention and personal support.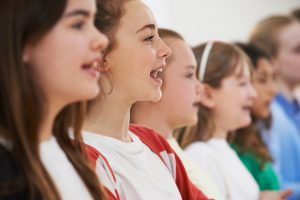 SING! creates a well-rounded learning environment with more time to learn and apply concepts to music.
When goals and activities are completed, students have a sense of pride and accomplishment.
With 55 minute weekly classes, SING! reinforces skills and concepts for better retention. Students can progress faster and have more fun than in a private lesson and get to make music and memories with friends.