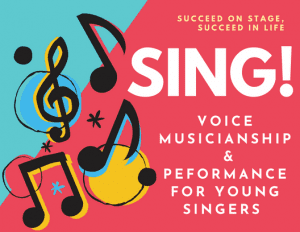 Introducing
Sing!
Introductory Voice, Performance and Musicianship For Young Vocalists
SING! is an 8 week program that allows students to gain skill in three primary areas: voice training, musicianship and performance increase learning, engagement, retention and FUN.
This introductory vocal class creates an experience where young singers will not only have fun learning about singing and music, but together they will become more confident performers.
No class during our 8 week session will be the same so it stays fun and exciting. And the session ends with a mini performance video students can share with friends and family.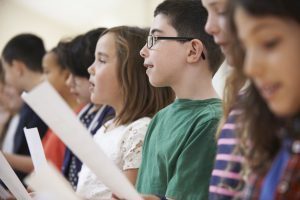 Each class includes:
Fun music and singing games

Music and movement exercises

Vocal exploration

Music theory

Singing fun and educational songs

And more
And with just 6 singers, participants get a quality learning experience, plenty of individual attention and personal support.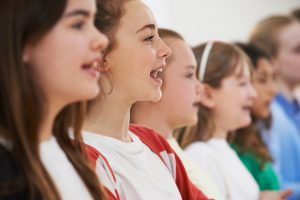 SING! creates a well-rounded learning environment with more time to learn and apply concepts to music.
When goals and activities are completed, students have a sense of pride and accomplishment.
And with an hour of class time, SING! reinforces skills and concepts for better retention. Students can progress faster and have more fun than in a 30 minute private lesson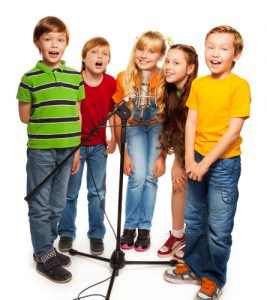 How Do I Enroll?
Enroll now to reserve your place. Spots are first come, first served.  Just schedule a complimentary telephone consultation at learn more, see if it's right for your young singer and reserve your spot.