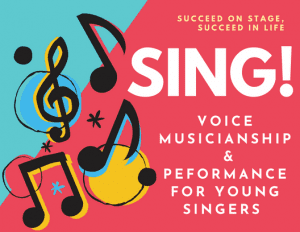 Introducing
Sing!
Introductory Voice, Performance and Musicianship For Young Vocalists
SING! is an 8 week program that allows students to gain skill in three primary areas: voice training, musicianship and performance increase learning, engagement, retention and FUN.
This introductory vocal class creates an experience where young singers will not only have fun learning about singing and music, but together they will become more confident performers.
No class during our 8 week session will be the same so it stays fun and exciting. And the session ends with a mini performance video students can share with friends and family.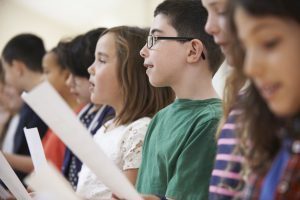 Each class includes:
Fun music and singing games

Music and movement exercises

Vocal exploration

Music theory

Singing fun and educational songs

And more
And with just 6 singers, participants get a quality learning experience, plenty of individual attention and personal support.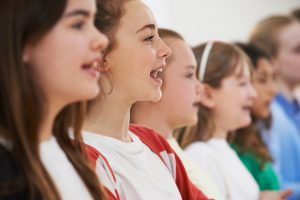 SING! creates a well-rounded learning environment with more time to learn and apply concepts to music.
When goals and activities are completed, students have a sense of pride and accomplishment.
And with an hour of class time, SING! reinforces skills and concepts for better retention. Students can progress faster and have more fun than in a 30 minute private lesson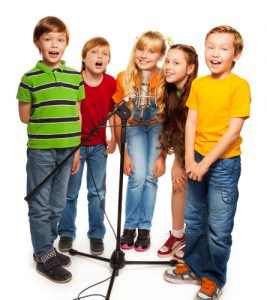 The Investment:
Tuition for the Sing! Vocal Musicianship and Performance program is all-inclusive.   There are no hidden fees for books, recitals, learning materials, flashcards, etc. PLUS Members get all of our studio member benefits.
Including:
Your teacher is present and prepared to teach 36 lessons over the year
All learning materials, books, supplementary repertoire, sheet music, practice tracks, and more are included (saves $100+/year)
No need to cancel for major holiday weeks. We're closed so you don't have to cancel and "lose" a lesson.
You have a reserved lesson time which makes scheduling easy
No recital, concert, or performance fees (saves you $100+/year)
Participation in our performance parties/recitals, recording projects, and community concerts
Unlimited messaging with your teacher between lessons for questions or help
Practice timer and reminders through our online client portal
Optional scheduling reminders by email and text
Special savings other studio programs and lessons
Individual lesson planning and preparation
$50 credit when your friends and referrals enroll
No long term semester or annual commitments – cancel anytime
And so much more…
How Do I Enroll?
Have questions? We have answers. Just schedule a FREE Discovery Chat to learn more, see if it's right for you.
Ready to give it a try?  Schedule an Initial Fit Trial Lesson. It's part studio tour, get to know you, lesson and skill assessment and next step recommendations. Students learn the 7 basic facts that they need to play music… and then learn 4 – 6 songs within 15 minutes. It's very exciting and motivating for a new student to see how quickly they can learn music! Schedule your initial fit lesson today!