Voice and Music Lessons
For Adults and Children
Which Are You Looking For?
Are you looking for music lessons so your child can build confidence

and

develop their love of music?  
Plus, you'd like to have an outlet away from the distractions for your kids.
You've thought about hiring a teacher but you have no idea who or if you'd be making the right decision. 
Not to mention the one-on-one fees can get a little pricey or if your kids would even like it.
At the end of the day, you want to improve your singing or give your kids an outlet to develop their singing, piano or ukulele. 
That's where Confident Voice Studio comes in.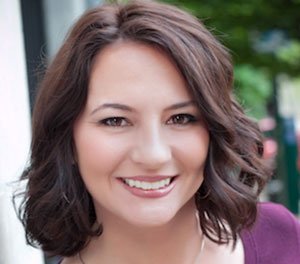 Deanna Maio
Owner & Voice Teacher
Confident Voice Studio
We're Confident Voice Studio.
We are 5 AMAZING teachers who can help with voice lessons, piano lessons, and songwriting.  Our expertise ranges from preschool to adult.  From the first lesson to nailing an audition or preparing for performances.
We specialize in voice functions for singers, speakers, and actors.  We teach in private lessons, workshops, masterclasses, as well as classes for children and adults.
We have performance experiences in concerts, plays, musicals, nightclubs, and events.  We have been on stages across the country including the Boston Conservatory, Oregon Symphony, and Oregon Ballet.
I'm Deanna Maio, the Founder, a Voice Teacher, Certified Professional Coach, and Certified Hypnotherapist.
I've coached countless singers for auditions, concert prep, club solo concerts, collaborations with large bands, and much more.
"Confident Voice Studio gets 10 out of 10.
My child loves them and has grown so much as a person and as a performer."
"I love seeing how happy he is after every class!"
He races through the door to begin the lessons.
Anyone who helps my kid (or anyone's kid) learn to love music gets 5 stars.
You've Got Questions. We've Got Answers.
Q: Do I need to be a naturally talented singer?
No.  It's a common myth that you have to have a natural talent to sing well.  You don't.  You'd be amazed how well your voice can sound after training and practice.
Q: Do you offer virtual or in-person classes?
Q: Can my child join a class even if they have no experience?
A:  Yes!  Our kids' classes are designed to build individual confidence while they work to make music together.  At the beginning (preschool), this is just making noise, and grasping the basics.  The beginner classes are a lot of fun.
Q: My child already has some experience. Will this be good for them?
A:  Yes!  All of our teachers are professionally trained performers as well as teachers.  If your child has shown a love for music and working towards performing regularly, they'd be right at home.
Q: Are your programs interactive classes or one-on-one?
A:  Both!  This all comes down to what's best for the client.  Most of our kids' lessons are interactive classes.  Singing together is a great opportunity to develop other musical skills at a younger age.  And one-on-one can be the perfect solution for someone in preparation mode.
Q: How much time do I need to block off for this?
A:  This all comes down to what the client needs.  Most of our kids' classes are roughly one hour a week.  And some of our clients are with us 3 hours a week.  It really depends on what the end goal is.
Q: Will there be recitals?
A:  Yes. We call them Performance Parties. We do them in person, virtually, and at local community events.  You can have the opportunity to perform in front of a live audience.  
Q: Is there a performance or recital fee?
A:  No.  All of our performances and recitals are free to our clients.
Q: Is there anything else for me to buy?
A:  No.  You just show up to your lessons ready to sing.  You will need to have access to an instrument if your goal is to sing and play at the same time. We can recommend inexpensive instrument to get started with.
Q: Will I be put into a contract?
A:  No.  You can be a customer of ours for 30 minutes or 30 years.  We hope it's the latter 🙂
Would it be a ridiculous idea to see if we are the perfect fit for what you're looking for?
So how does this all work?
The Confident Music Process
In 45 minutes or less, you'll discover the best solution for you and your situation.
1. Your FREE Exploration Class
Your child will be able to explore all the instruments in their first free lesson and choose the one they like best.
2. SIGN UP
Joy, excitement and the satisfaction of having made the best decision, is what you will feel when you enroll your child, knowing that now he/she will be making the most of his/her time.
3. WATCH YOUR CHILD FALL IN LOVE WITH MUSIC
We'll make sure your child loves to come to their lessons. You'll never have to force them.
See how your child falls in love with music.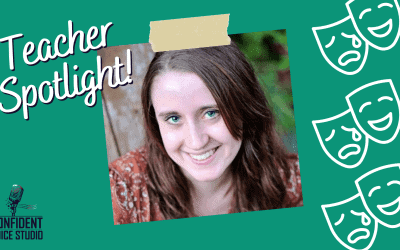 We're proud to have Melissa Sondergeld-Hood on our team of fun and skilled music teachers.  In this interview, we learned tons of interesting tidbits about her life as a teacher, theater performer, and musician. Here are just 5 fun facts about Melissa! 1. "Sunshine,...
read more